truth AND lies
spring/summer 2006, no. 7
Entelechy is very pleased to welcome poetry editors
Tim Horvath and Jason Ronstadt
This trail seems entirely compelling: everything angling down into a ravine arrayed in three, pitch-perfect dimensions.

Take the creek-bend at the bottom: apparently authentic — dark water, graded gravel and cobble. Completely persuasive; I'm impressed.

And the acoustic enfolding — replete with gurgles, white noise, subtle
---
They fall like droplets to the bedspread,
finding one another like mercury.

He tells her ten times she is beautiful
and then sleeps.

Nights, her breath thaws and


photo: kris merola

---
---
"You are abstract

For the sake of being abstract

And there is nothing concrete

Or lasting or meaningful

In your abstraction…"

This is what I tell myself

At the beginning of a poem;

What a way

To start the day —

Not exactly corn flakes



---



The high price of standing doesn't stop at stiff knees
The first sexy hillbilly eating baked beans
A shepherd protecting cows
one millionth his size
A recipe for an instant town
She could be a place none of us know
She could be one for the road
---
How do bones grow in the womb? How do joint and joint

Discover each other?

You will find your way by tracing a line along the wall:

You will pass the blind

Watchmaker, you will struggle

With the invisible hand.

Books will grow in your wounds. Microscopic,
---
---
---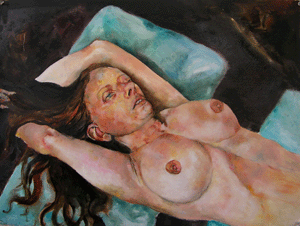 enduring; 22 x 30, oil on paper
elizabeth insogna, 2005

jason letts
Charlotte found herself sitting in an Irish pub, playing with the umbrella in her drink, late one Saturday night. Her eyes glazed over the men and women at the bar talking, drinking, and flirting as she drifted off into memories of a few days earlier.

She had returned from her job in a gallery, where she worked to support herself while trying to make it as a painter, to find her boyfriend sprawled
---
| | |
| --- | --- |
| | The fit was perfect. It was natural. It suited him. And he had known all along that it would. Even when he was braying and kicking the dust around, in the company of his cousins, he had the thought — nay, the premonition — that he wasn't one of them and that he indeed was |
---
---
Where shall I stand, when the text of my life deconstructs itself at every turn of the page?
— Bas van Fraassen

'Know thyself' is one of the most successful slogans in history. Thales of Miletus — a philosopher who flourished in the 6th century before Christ, is credited with having coined the phrase, and Plato tells is that it was inscribed at the entrance to the temple of Apollo at Delphi, and it is still popular today, over 2500 years later. 'Know thyself' sounds terrific in theory, but how feasible — or desirable — is it in practice? According the Roman writer Diogenes Laertius, who wrote a popular, gossipy book six centuries later called
---
Our romantic relationships are seldom what they seem. We all want a relationship that is built on openness, intimacy, and trust. But, in truth, our relationships do not always work that way. Secrecy and deceit are just as essential as truth and honesty, when it comes to matters of love and romance.

Viewed in this light, our intimate relationships can be seen as a paradox: People tend to be more truthful and more deceptive with those they love.

Telling the Truth is Necessary

Our intimate relationships are designed to create many rewards including both physical and emotional support. But, in order to obtain the benefits that

read more

 
---
An Evolutionary Basis to Behavioral Differences
Between Cats and Dogs?
AN ALMOST-SERIOUS SCHOLARLY DEBATE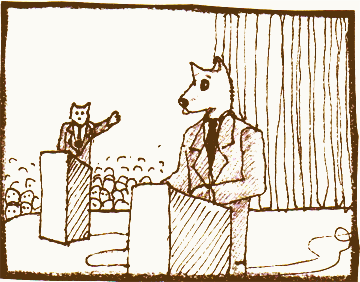 illustration: michael bernier
glenn geher
---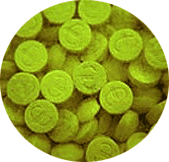 d
avid pearce
A society based on E-like consciousness would be an honest society of honest people.
Today, most of us lie and dissemble. We tell white lies and, on occasion, total whoppers. Most of us lie many times in the course of a day, whether to friends, family, colleagues or - as necessity or
read more
---
Three Scholars on Deception and Self-deception
CARROLL, GINTIS, AND SILVERMAN



Irwin Silverman:

Deception and self-deception are the cornerstone of human sociality, and probably have more to do with the evolution of our big brain than solving the block design test. See Why We Lie (D.L. Smith, 2004) or just rent Liar, Liar with Jim Carrey.





Herbert Gintis:

This is a gross distortion. Truth-telling and honesty are the cornerstone of human sociality. Deception is only possible because messages are generally accurate. This is just elementary biology.



Joseph Carroll:

The cornerstones of human sociality appear to be affiliation and dominance. Deception comes in because conflicts in fitness interests occur in all intimate human social relations. As a species, humans are peculiarly, uniquely self-aware and aware of others. They project public
read more
---
---
---

Neural Cartography and Confabulation
A REVIEW OF WILLIAM HERSTEIN'S BRAIN FICTION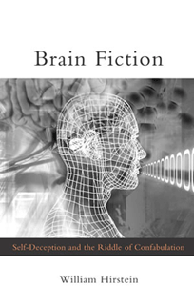 zachary p. norwood
The true nature of the present revealed itself: it was what existed, and all that was not present did not exist.The past did not exist. Not at all. Not in things, not even in my thoughts. . . . Now I knew: things are entirely what they appear to be—and behind them ... there is nothing.
— Roquentin, from Sartre's
Nausea
Unless you're like the protagonist in Sartre's Nausea, who marvels at the sight of a chestnut tree, transfixed by its raw existence, you probably find everyday sense impressions rather boring, as you should. After all, who would think to marvel at the sight of a common tree, or the simple recognition of someone's face? And even if we could, would we want to? I think not. If we were mindful of every little thing the brain filters out of
read more
---
---
Re-reading the Signposts

A RESPONSE TO WILLIAM BENZON'S BOOK REVIEW "SIGNPOSTS FOR A NATURALIST CRITICISM"
William Benzon recently reviewed (in this journal) two books presenting novel approaches to literary studies: Graphs, Maps, Trees: Abstract Models for a Literary History by Franco Moretti, and The Literary Animal: Evolution and the Nature of Narrative, a volume of essays edited by Jonathan Gottschall and David Sloan Wilson.
Of the two books, Benzon's review explicitly favored Moretti's use of quantitative methodologies, plot diagrams and evolutionary processes for understanding literary history. Moretti uses these diverse methods to explore three fascinating
r
ead more
---
I really liked Stark's thoughtful and critical review (Entelechy, 6) of our most recent "psychoenergetic science" book Some Science Adventures with Real Magic.(1) I found it to be of significant value to me and my thought processes, however, he missed a few key points that I would like to bring to his and the reader's attention.
The research work discussed in this book and its immediate precursor, Conscious Acts of Creation: The Emergence of a New Physics,(2) involves both (1) the use of a type of device that acts as a transportable host for human consciousness which

read more
---